Watt Spiel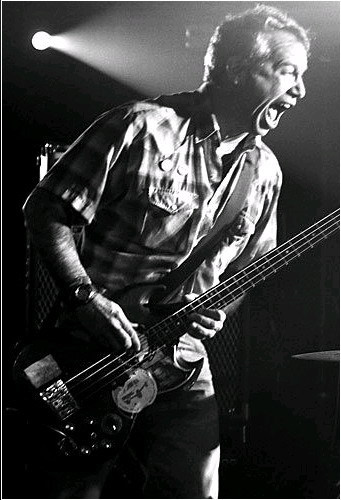 F: Who is your best friend?

W: Raymond Pettibon.

F: Why do you like to drive while being interviewed?

W: Because I get to show people my town while I'm doing it.

F: Why do you guys pronounce your town San Pedro (Pee-dro) and not (Pay-dro)?

W: It is a colloquialism of my town that was here before I moved here from Virginia. Even the Latin people call it "Pee-dro" - I think it might be kind of a test to see if you've really been here, I don't know. It's kind of trippy.

F: How did all of the lingo you guys use come about and is it still evolving to this day?

W: Yeah, well it's called slang and I think a lot of humans engage in it. I think it's about taking some kind of control over the situation you find yourself in, empowering yourself to define your own reality. Some of it's practical, some of it's fanciful, lots of it's funny.

F: What's a day in the life of Mike Watt while at home in San Pedro?

W: Tuesday, Thursday and Saturday mornings I paddle my kayak and the other four mornings I ride my bicycle. I do my music, do prac with my guys. I chow about four p.m. I konk around seven or eight - I usually only stay up late to do gigs.

F: You have a lot going on, could you fill us in on all the projects you're involved in and how to find out more about them?

W: Funanori, Mike Watt + the Black Gang, Mike Watt + the Missingmen, Mike Watt + the Secondmen, Dos, Banyan, Brother's Sister's Daughter, Los Punkinhedz, Hellride. You can go to hootpage.com for infos on these.

F: Why do you often wear plaid flannels?

W: I got the idea from John Fogerty when I was a boy. I also like the idea of them being made from many different threads - my ideal of positive human interaction.

F: What is your attraction to Creedence Clearwater Revival?

W: That was the only rock band D. Boon knew when I met him. We'd listen to them all the time and learn to play their songs. They were very profound on us, like punk was on us later on.

F: What does "punk rock" mean to you?

W: Trying to really let your freak flag fly. It's not a style of music, it's a state of mind.

F: What could be romantic to Mike Watt?

W: That was a lyric I wrote in the Minutemen! Being inspired is very romantic!

F: What makes a man start fires?

W: That's the name of a Minutemen record, I borrowed the title from a Raymond Pettibon drawing. I sometimes think the question is more intense than the answer.

F: Is it hard for you to listen to "History Lesson - Part II"?

W: Yes, it's hard for me to listen to lots of Minutemen but then other times it makes me bust up laughing.

F: What are some current bands you're listening to right now?

W: Black Moth Super Rainbow, the Dirtbombs, Mi-gu and Boris.

F: Why do you always begin your awesome radio show with Coltrane?

W: Because his music is such an inspiration to me, that feeling he brings forth on me and I feel I have to pass it on.

F: Explain your obsession with Madonna and her music.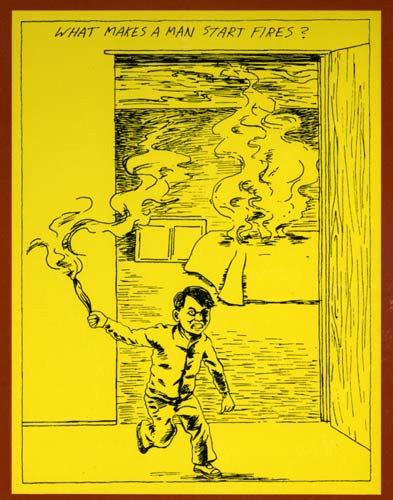 W: I was turned onto her by Kira in the mid-80s and I thought she was interesting. I did a band interpreting her works called the Madonnabes after my days with fIREHOSE so I could stay in prac on my bass. I did Ciccone Youth with the Sonic Youth folks to help me deal with D. Boon being killed.


F: Are there enough hours in the day for Mike Watt?

W: That is an excellent question.

F: Henry Rollins wrote in "Get in the Van" that he'd like to punch you because you talk too much. Do you think you talk too much and did Henry ever punch you?

W: We were teasing Henry a bunch on that tour but actually, we loved him much. He didn't punch me, no.

F: Did you enjoy touring with Black Flag?

W: I loved touring with Black Flag, it was fantastic.

F: Did you ever give Kathleen Hanna's Annie record back?

W: No and that's because I never had it, she was just having fun with me in that tune.

F: Are you planning to release another solo record?

W: Yes, I am doing many solo recordings soon. Back in April, I did a Black Gang album with Nels Cline and Bob Lee that's gonna be mixed this fall. In December, I take Nels Cline to Tokyo to record with Mister Shimmy and Ms Yuko. Next spring I wanna record my third opera with the Missingmen.

F: How do you want to be remembered?

W: As D. Boon's bass player.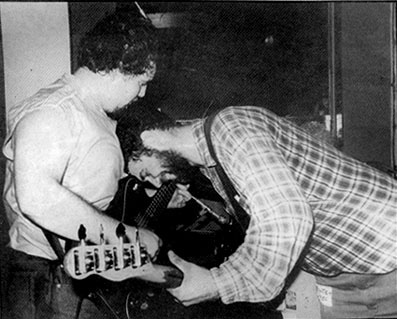 - D. Boon + his bass player -